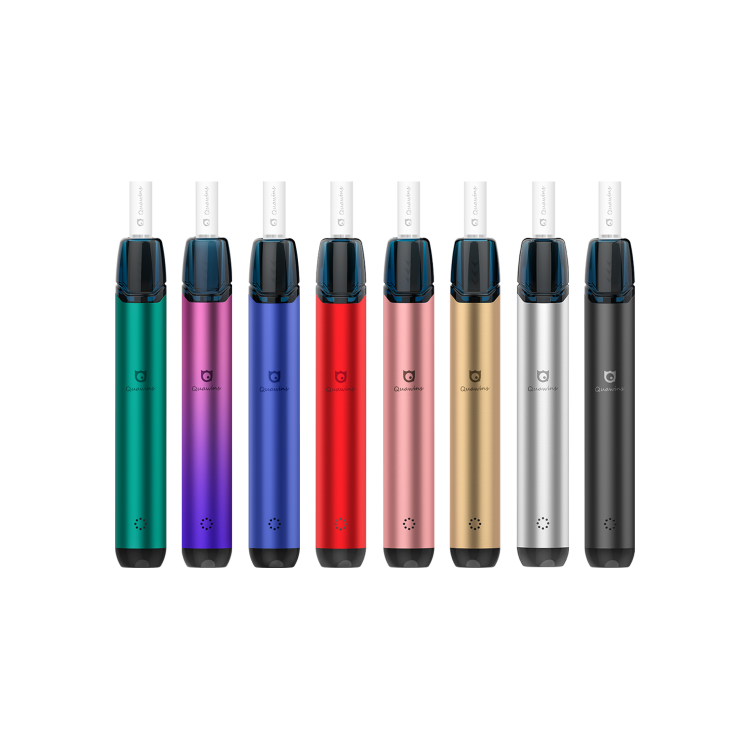 
Quawins Vstick Pro refillable Pod System 400mAh
The Quawins Vstick Pro Open Pod Kit comes with 2ml refillable pod and 400mAh battery. The newly-designed DS Coil brings amazing flavor to the coils.
Product introduction
The Quawins Vstick Pro Open Pod Kit is coming! The Quawins Vstick Pro Open Pod System improves the cartridge with innovative DS coil. The Quawins Vstick Pro Open Pod System Kit comes with 99.99% leak-free and condensation free system and smart vibration reminder function with every 20puffs. Equipped with a powerful 400mAh integrated battery, 2ml refillable pod, the Quawins Vstick Pro offers various colors options. What is more, the VSTICK Pro Pod possesses two ways which is with filter and without filter to enjoy the excellent vaping. With filter, you can obtain a vaping experience of 100% similar to a cigarette. Without filter, you can share it with your friends by changing a filter. It is worth saying that we provide the high-quality Tube Filter to you. With extraordinaire and high-quality design, the Quawins VSTICK Pro Open Pod System is bound to satisfy the needs of customers who expect much of a vaping device. 
Parameters
Size: 100×16×16mm
Pod Capacity: 2.0ml
Coil: DS 1.35ohm
Battery capacity: 400mAh 
Power: 9W
Material: Aluminum Alloy
New DS Coil For 6-8 Times Refill
Smart Vibration Reminder
Integrated 400mAh Battery 
99.99% Leak-Free And Condensation Free
Draw-Activated Firing Mechanism  
2ml Refillable Juice Capacity  
Two Ways To Enjoy: With A Filter Or Without A Filter
Medical Grade Cotton Filter 
Here you can add custom original content(text, images, videos and more) for each product page.
13 other products in the same category:
Parameter Size: 109.6×30×12.5mmPod Capacity: 1.5mlBattery capacity: 320mAh Power: 8-10WResistance: 1.6ohmMaterial: Aluminum Alloy Features Hiden mouthtip design Liquid separete with coils...
Vstick mini kit is designed for smokers easier switch to vaping with a slim rechargeable battery and varies pure flavor prefilled pod.The pod is inserted with the silicone drip,contton filter and...
The Quawins Arrow Pod Kit is a new pod system device for amazing vape and starters. The Quawins Arrow Pod Kit adopts removable battery design, so users can change the battery ans enjoy a constant...
Welcome the Vfun Disposable Pod Device with various flavors. The vfun disposable kit is the first one of our Vfun series vape devices, 550mAh battery and 3ml liquid capacity,supports about 600-700...